Your Eastern Present: 35% discount
on WHM 10-week online video course.
Step-by-step 10 week video program taught in person by The Iceman Wim Hof
Workbook to track your amazing results over the 10 week period with precision and clarity
Life Time Access. Follow the program on your own pace
Available on all devices (mobile, tablet, desktop computers). Access the training anywhere!
Exclusive access to the Wim Hof Method Facebook community (over 10.251 members so far). Ask questions, share your experiences or just hang out with like minded people.
Sleep Like a Baby

Reduce Inflammation

Boundless Energy Levels

Feel More Creative

Reduce Your Stress Level

Mood Improvement

Recover Faster

Burn Fat

Enhance Athletic Performance
I have a strong coxatrose ( joint disease caused by worn cartilage ) in my left hip. By implementing the WHM in my daily life I got the strength to deal with it in a different way than operate. I love the purity of Wim and the participants. Wim's coaching inspires me and gives me energy. I'm almost 66 years and by practicing the Wim Hof Method I feel much more alive. Thank you Wim.

Tineke, Netherlands
My goal is to qualify for the Olympic Games in Rio 2016.
I am using the Wim Hof Method to perform better and recover faster during my runs in the (cold) water. Thank you for this powerful method Wim.

Maarten Hermans (Professional Kayak Athlete), Netherlands
Learning Wim's method is like studying from the booknotes of one of nature's best students. It does not fail. All it took me was to comite myself every day and trust the instructions. My life long lasting fear to cold is now history. I can now take a cold inmersion and remain there for several minutes. And most important, i enjoy it fully. The benefits of undertaking this challenge are not limited to cold. I am now a better person and a happier being. Because i can still smile when facing life challenges.
Thank you Wim, thank you support team

Mino, Germany
Thank you Wim Hof for sharing your knowledge and inspiration with the people. After 8 months of daily hoffing, puffing and cold showers (WHM) I can claim to be cured of my burnout which lasted for over 5 years, not having had a single cold or flu, my soar knee is working perfectly again which was very painful the last 2 years, My neck muscles are so much more relaxed and I have a lot more energy. It is like a miracle and I'm really grateful that our paths crossed. Staff and All people working the method and making the difference. Be happy!"

Gregor M.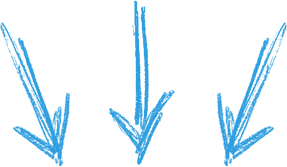 We love to serve our customers from 55 countries World Wide
This is how our customers rate us
Frequently Asked Questions
How much investment of time will I need to get benefits from this course?

The daily investment is 60 minutes of your time. For those who cannot make it for the full hour, included are two special videos of 4 minutes and 10 minutes. So whatever time you can commit to this training, you will be able to experience amazing results. You have life time access so you can follow the course at your own pace.

Is this method a cure for my disease?

No, this method is not a magic formula and we make no claim to curing diseases. But the Wim Hof Method utilises proven strategies that will make you stronger, more resilient, and healthy. Currently, scientific research and studies are being conducted on Wim and his method. Our aim is to help prevent and reduce disease.

Is this course available on mobile devices like my smartphone or tablet?

Yes, you can follow the course on your computer and all mobile devices with an internet connection.

Is this course available in my language?

Right now the Wim Hof Method is in English. Wim speaks slowly and clearly as he demonstrates the exercises. Coming Soon: the training will be available in German, Spanish, Italian, and Dutch.

Are the physical exercises suitable for all fitness levels?

Wim has created this training with the beginner in mind. The training begins with easy exercises, which will become more challenging as you progress. This ensures that everybody from all fitness levels will be able to participate right from the start, while encouraging growth and progress over the 10 weeks

Can I interact with other members of the portal?

Yes! This is a highly interactive course and we encourage you to get involved. You have two options for interacting with the members . Included in the membership is access to the Closed Facebook group where you can interact with over 10.251 members. Additionally, underneath each video within the membership, you can leave your comments.