Step-by-step video course to become a better version of yourself.
Discover The Amazing Health And Innovative Physical Performance Secrets Of Wim Hof…
Boost Your Immune System To Bulletproof Yourself And Feel Fully Charged
Become A "Super" Version Of Yourself In Just 10 Short, Life Transforming Weeks
Learn Ancient Techniques In Combination With Modern Cutting Edge Strategies
To Increase Your Health And Wellbeing
Hack Your Body Using Cold Therapy To Feel Energized During The Day,
While Sleeping Like A Baby At Night"
Find Your Inner Power With The Wim Hof Method…
Over time, we, as humans have developed a different attitude towards nature around us and we actually forgot one thing, "inner power." This is the relationship by our physiological mechanisms to adapt and survive within our natural environment, which is direct and effective.

Because we wear clothes and control the temperatures at home and work, we have changed the stimulation on our body, thus the old mechanisms related to survive and function. As these deeper physiological layers are not stimulated anymore we have become alienated from them, thus our bodies have weakened and we are no longer in touch with this inner power. The inner power is a force accumulated by full awakened physiological processes. It also influences the very core of our DNA

Wim Hof ,

Wim Hof Method
The Wim Hof Method Video Course Is Based On
Three Powerful Pillars
Cold Therapy

Learn how to tap into the power of the "cold" to burn fat, boost your immune system, improve sleep quality, increase hormone levels, reduce inflammation and increase the "feel good" chemicals in the brain called endorphins (natures own mood boosters).

Breathing

The majority of us breathe shallow throughout the day resulting in ill health and low energy levels. The scientific breathing techniques you will learn in this course will significantly improve your energy levels, detox the body and release toxins, relieve stress and tension, and strengthen your immune system.

Commitment

The techniques within the cold and breathing effectively need commitment. With this you can go into any depth of your physiology. It is your choice now.
By combining the 3 pillars you directly feel the benefits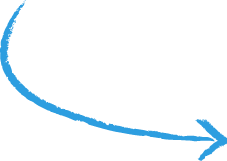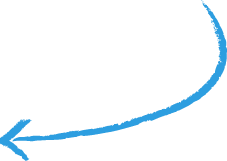 Sleep Like a Baby

Reduce Inflammation

Boundless Energy Levels

Feel More Creative

Reduce Your Stress Level

Mood Improvement

Recover Faster

Burn Fat

Enhance Athletic Performance
I love this course. First thing every day, I start with the breathing, pushups, headstand, cold shower, yoga postures. This has changed my life. I previously studied with a Madras yogi from 1986 till he passed away in 2006. Then I studied with 2 different well known Tibetan adepts.  But I was not able to assimilate or integrate any of these teachings until I took the online Wim Hof method. Thank you Wim Hof.

Joseph Caezza
What You Will Learn In This Video Course…
How to Train your cardio vascular system for better blood flow and circulation
How to Use the power of cold water to maximize your energy levels
How to Lower your heart rate, banish stress, and feel more relaxed
How to Build courage as you embrace and overcome fear of the unknown
How to Get rid of cold hands and feet
How to Experience deeper, higher quality sleep at night & awaken full of energy
How to Boost your immune system, feel stronger, and become an enhanced version of yourself
Power Breathing Exercises
How to Reach profound levels of relaxation and peace of mind
How to Feel energized and full of life within minutes
How to Boost your body's alkalinity and reduce inflammation for super fast recovery
How to Release natures own "Prozac" AKA "happy hormones" through deep breath
How to Experience deep meditative states of mind quickly and easily
How to Get rid of stress and relieve worries
How to Get a flexible, lean, and strong body
How to Optimize the blood flow throughout
your muscles and joints
How to Improve flexibility, strength, balance and posture
Learn specialized exercises to "hack your body" for deep inner and outer physical, mental, and emotional growth
How to Activate the body to free the mind and experience deep inner peace
How to Get rid of physical blockages that may have been draining your energy and causing sickness
When You Join Today, This Is What You Get With
Wim Hof Method:
Step-by-step 10 week video program taught in person by The Iceman Wim Hof
Workbook to track your amazing results over the 10 week period with precision and clarity
Life Time Access. Follow the program on your own pace
Available on all devices (mobile, tablet, desktop computers). Access the training anywhere!
Exclusive access to the Wim Hof Method Facebook community (over 11,000+ members so far). Ask questions, share your experiences or just hang out with like minded people.
I have a strong coxatrose ( joint disease caused by worn cartilage ) in my left hip. By implementing the WHM in my daily life I got the strength to deal with it in a different way than operate. I love the purity of Wim and the participants. Wim's coaching inspires me and gives me energy. I'm almost 66 years and by practicing the Wim Hof Method I feel much more alive. Thank you Wim.

Tineke, Netherlands
My goal is to qualify for the Olympic Games in Rio 2016.
I am using the Wim Hof Method to perform better and recover faster during my runs in the (cold) water. Thank you for this powerful method Wim.

Maarten Hermans (Professional Kayak Athlete), Netherlands
Exclusive Access to our Facebook Group
Hang out with like minded people
Learn from other experienced people using the WHM
Ask questions, share your experiences
Be Part of the Wim Hof Method Community. Now over 22,168 members
Ebook "Becoming the Iceman"
(Value $15 Amazon.com)
For anyone who loves winter and wants to get more joy from snowy outdoor activities.
For anyone who hates winter or who gets sick or depressed during the cold season.
For anyone interested in overcoming challenges, both inner and outer, even including overcoming perceived limitations of science!
And for yogis who want to develop powerful meditation techniques for increased health, vitality, and bliss.
Happy Users of The Wim Hof Method
Click On The Video To Watch Each Individual Talking About Their Experiences And Personal Transformation Using This Method
I am 52 years old guy and the sport has not have important part in my life. I can confirm after the 10 weeks of WHM I am in the best shape I have ever been. I did 30 correct pushup as a test before I started the course. When I finished this course I did the first time in my life 100 correct pushups and I did it without breathing after inhalation. WHM gives you a good mood. It can make you addicted! You can do your 10 weeks of this training and then stop! The first 3 day you are happy, it is finally over. But on the 4-th day you will feel something is missing and you will go on. : -)

Aivar, Estonia
Dear Wim, It's only been 4 weeks that I'm doing this and the results are remarkable! Thank you from the heart for changing my life, my health and my understanding about my own power and the influence I have on this. I will continue with this because the journey has just begun. I'm looking forward to a nice cold winter in the Netherlands or to go to one of your outdoor experiences. I loved to be inspired by you, the philosophy, the fun, the challenges and the lessons.

Monic, Netherlands
Learning Wim's method is like studying from the booknotes of one of nature's best students. It does not fail. All it took me was to comite myself every day and trust the instructions. My life long lasting fear to cold is now history. I can now take a cold inmersion and remain there for several minutes. And most important, i enjoy it fully. The benefits of undertaking this challenge are not limited to cold. I am now a better person and a happier being. Because i can still smile when facing life challenges.
Thank you Wim, thank you support team

Mino, Germany
Thank you Wim Hof for sharing your knowledge and inspiration with the people. After 8 months of daily hoffing, puffing and cold showers (WHM) I can claim to be cured of my burnout which lasted for over 5 years, not having had a single cold or flu, my soar knee is working perfectly again which was very painful the last 2 years, My neck muscles are so much more relaxed and I have a lot more energy. It is like a miracle and I'm really grateful that our paths crossed. Staff and All people working the method and making the difference. Be happy!"

Gregor M.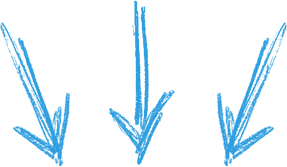 We love to serve our customers from 98 countries World Wide
This is how our customers rate us
Frequently Asked Questions
How much investment of time will I need to get benefits from this course?

The daily investment is 60 minutes of your time. For those who cannot make it for the full hour, included are two special videos of 4 minutes and 10 minutes. So whatever time you can commit to this training, you will be able to experience amazing results. You have life time access so you can follow the course at your own pace.

Is this method a cure for my disease?

No, this method is not a magic formula and we make no claim to curing diseases. But the Wim Hof Method utilises proven strategies that will make you stronger, more resilient, and healthy. Currently, scientific research and studies are being conducted on Wim and his method. Our aim is to help prevent and reduce disease.

Is this course available on mobile devices like my smartphone or tablet?

Yes, you can follow the course on your computer and all mobile devices with an internet connection.

Is this course available in my language?

Right now the Wim Hof Method is in English. Wim speaks slowly and clearly as he demonstrates the exercises. Coming Soon: the training will be available in German, Spanish, Italian, and Dutch.

Are the physical exercises suitable for all fitness levels?

Wim has created this training with the beginner in mind. The training begins with easy exercises, which will become more challenging as you progress. This ensures that everybody from all fitness levels will be able to participate right from the start, while encouraging growth and progress over the 10 weeks

Can I interact with other members of the portal?

Yes! This is a highly interactive course and we encourage you to get involved. You have two options for interacting with the members . Included in the membership is access to the Closed Facebook group where you can interact with over 22,168+ members. Additionally, underneath each video within the membership, you can leave your comments.