Why other are people practising the Wim Hof Method
I feel much more vigorous than before
Tineke, Netherlands

I have a strong coxatrose ( joint disease caused by worn cartilage ) in my left hip. By implementing the WHM in my daily life I got the strength to deal with it in a different way than operate. I love the purity of Wim and the participants. Wim's coaching inspires me and gives me energy. I'm almost 66 years and by practicing the Wim Hof Method I feel much more alive. Thank you Wim.

I use the WHM to preform better
Maarten Hermans (Professional Kayak Athlete), Netherlands

My goal is to qualify for the Olympic Games in Rio 2016. I am using the Wim Hof Method to perform better and recover faster during my runs in the (cold) water. Thank you for this powerful method Wim.
Albert, Netherlands

Hello, my name is Albert. For 12 years now I have rheumatism. Before I started the video course I already took cold showers as a result of a workshop by Wim. Thanks to that I've been able of halving the amount of anti-inflammatory drugs. In addition I use curcumin for support. My goal is to completely stop the amount of those anti-inflammatorydrugs after finishing the video course. And then also phasing out the use of curcumin. Good luck to you all.
WHM gives you a good mood
Aivar, Estonia

I am 52 years old guy and the sport has not have important part in my life. I can confirm after the 10 weeks of WHM I am in the best shape I have ever been. I did 30 correct pushup as a test before I started the course. When I finished this course I did the first time in my life 100 correct pushups and I did it without breathing after inhalation. WHM gives you a good mood. It can make you addicted! You can do your 10 weeks of this training and then stop! The first 3 day you are happy, it is finally over. But on the 4-th day you will feel something is missing and you will go on. : -)
My Results are remarkable
Monic, Netherlands

Dear Wim, It's only been 4 weeks that I'm doing this and the results are remarkable! Thank you from the heart for changing my life, my health and my understanding about my own power and the influence I have on this. I will continue with this because the journey has just begun. I'm looking forward to a nice cold winter in the Netherlands or to go to one of your outdoor experiences. I loved to be inspired by you, the philosophy, the fun, the challenges and the lessons.
Greg

Thank you Wim Hof for sharing your knowledge and inspiration with the people. After 8 months of daily hoffing, puffing and cold showers (WHM) I can claim to be cured of my burnout which lasted for over 5 years, not having had a single cold or flu, my soar knee is working perfectly again which was very painful the last 2 years, My neck muscles are so much more relaxed and I have a lot more energy. It is like a miracle and I'm really grateful that our paths crossed. Staff and All people working the method and making the difference. Be happy!"
Thank you for your inspiration
Freek, Netherlands

In my life there were several milestones; changing my eat / live pattern was a very important one. Having an atlas correction was also a big step in my life. And the most recent one was joining your online course after being made enthusiastic during your lecture. What I saw there was a man with so much energy and so convincing in using the power of your body, that I could not wait starting to learn all of this! Although for a long time you was not taken serious, you kept believing in what you are doing and now you receive the reward you deserve! Thank you for your persistency and sharing your method with all of us!


You and your team are doing a great job!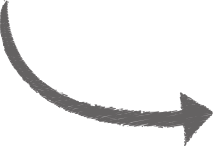 The results are astounding
Naudi Eloy Aguilar, USA

I have spent my entire life avoiding the cold.  I moved to San Diego for 9 years to escape from it, after living in Washington state my whole life.  I have been fortunate enough to discover Wim Hof Method in the recent weeks now that I have been back in the Pacific Northwest. Why? Because it is pretty cold up here this time of year, and a huge part of




I have been employing Wim Hof Method for the last 4 weeks.  The results have been astounding.  How so?  I feel as though my biological clock has now been reset after skipping rest and recovery for the last 9 years of my life.  Years of work and pushing personal boundaries has taken a neurophysiological toll on my body.  As of now, I have gained control of my physiology through this system and I cannot recommend it enough.




Wim Hof has made a tremendous contribution to human health.  He has shown me that the stress response can literally be rewired in the matter of 15 minutes.  For this, I am very grateful.  Thank you.




You sir have changed life.




Naudi
This is absolutely astonishing
Sandy Blocker, USA North Carolina

I have been a percussionist for the past twenty seven years. I presently accompany dance classes at Elon University using only hand drums such as jembe, congas, doumbek, udu, surdo, and tabla. About ten years ago my hands began to feel arthritic and painful, regularly making it difficult to sleep. I am turning sixty in May and figured that I would be living with this problem the rest of my life. After finding out about the Wim Hof Method, I decided to try cold showers and ice baths baths for my hands and feet. I am relieved to let you know that my hands been pain free for the past week. This is absolutely astonishing to me as I played drums for thirty one hours last week. I am also sleeping better. Many,many thanks.


Peace





Surprising results for such a simple and short course
Ryan Burke, Chicago, Illinois, United States

My name is Ryan Burke and I have been practicing Massage Therapy since 2006. A large part of my philosophy of massage is simply getting an individual to have their consciousness evenly distributed throughout the flesh. From that, I tell them to do whatever they would like to get their mind in their body. The WHM is an entirely new way of getting my consciousness within my own flesh. Never have I experienced the realm of the autonomic nervous system in this way and it has been incredible! Wim has genuine intentions and provides surprising results for such a simple and short course. Among increased flexibility, better breathing, and cold endurance; this method has given me the assurability to be able to enter seemingly impossible situations and be alright! It has helped me "get into the cold" of other situations in life. I can't say enough good things about this course! Try it out if you are considering!
My name is Jay Andrews and i'm a drummer from Toronto Canada. I wrote you guys a few months back about Wim Hof and you guys told me about the course etc and I did it! I did the course because I've had problems with my arms that was effecting my work so wanted to see if the wim Hof method would help me. 

I'm sorry on the late reply, I've been on tour and working a lot so haven't had time to write you about my experiences.